"There's no money in poetry, but then there's no poetry in money either," Robert Graves famously said. While there have certainly been numerous poets throughout history who have been "professional poets" (poets supported by patrons or sponsors in classical times or poets whose main income comes from their books, readings, etc., in more contemporary times), still larger is the number of poets who had surprising or unorthodox occupations outside of their literary careers. Read this list of famous poets and their odd or unique jobs.
---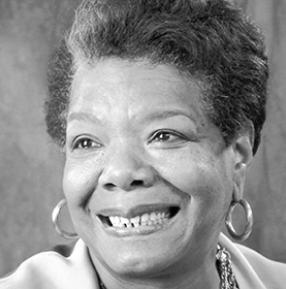 Maya Angelou—streetcar conductor
Though best known for her poetry, Maya Angelou was nothing if not multitalented. At just sixteen, Angelou made history with her first job: She was the first black female streetcar conductor in San Francisco. When she first applied for the job, the office wouldn't give her an application, but she protested until she got the job. In an interview with Oprah Winfrey in 2013, she told the story behind how she finally got the job: "I sat there [at the office] for two weeks, every day. And then after two weeks, a man came out of his office and said, 'Come here.' And he asked me, 'Why do you want the job?' I said, 'I like the uniforms.' And I said, 'And I like people.' And so I got the job." This historic first job led to a variety of other odd and colorful jobs, including a calypso singer and dancer, a cook, a paint-stripper in a mechanic shop, a journalist in Africa, and an actress, among others.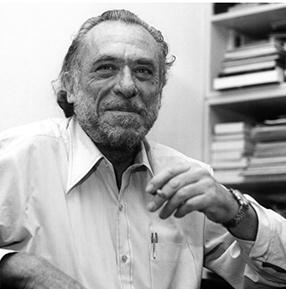 Charles Bukowski—postal clerk
Bukowski was known to have held a laundry list of odd jobs to support his writing, including a dishwasher, truck driver, warehouse worker, gas station attendant, parking lot attendant, stock boy, Red Cross orderly, and elevator operator. His longest job, however, was as a postal clerk and carrier for the U.S. Postal Service, a position he held from about 1960 to 1970. The duration for which Bukowski held this job, however, is no indication of his feelings about the position; during this time, Bukowski told a friend, "If I don't get out of here, I'm going to die." Bukowski used his experiences working for the Postal Service as the basis of his seminal novel Post Office, which he claimed he wrote just three weeks after quitting his job there.
Robert Burns—tax collector
Self-described as "a man who had little art in making money, and still less in keeping it," Burns worked on the family farm in his youth but failed miserably as a farmer. In 1788 he became a tax collector but the job included his traveling up to forty miles a day on horseback. This weary—and unpopular—work, along with his struggles as a tenant farmer, wore him down, and Burns became racked with exhaustion and depression. In 1791, he moved to the town of Dumfries and became a tax collector there. Though he eventually gained national acclaim for his poetry, it did little to alleviate Burns's consistent financial worries. He died of rheumatic fever in 1796.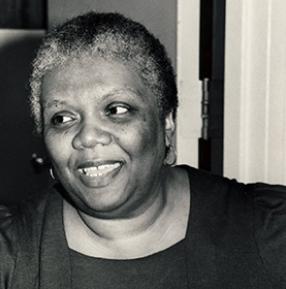 Lucille Clifton—claims clerk
After graduating college, in 1958 Clifton married Fred Clifton and got her first job as a claims clerk at the New York State Division of Employment in Buffalo. She held the job for two years and then held a position as an assistant in the Office of Education in Washington, D. C., for ten years. The mother of six, Clifton prioritized her children over her work, writing poetry on the side. She said, "I learned to work in my head a lot because I had the kids. I would never put aside kids for a poem." However, in 1969, Clifton sent some poems to Robert Hayden, who showed them to Carolyn Kizer, who in turn shared the poems with her colleagues at the 92nd Street Y. Clifton was ultimately awarded the 92 Street Y's Discovery Award, and her first book, Good Times was published later that same year.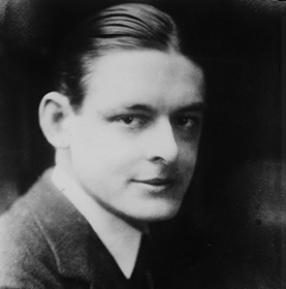 T. S. Eliot—banker
T. S. Eliot and his wife, Vivien, struggled financially during the first World War, so in 1917, Eliot got a position at Lloyds Bank, in the Colonial and Foreign Department, with the help of Vivien's family connections. It was a secure job with good, steady income, and he kept it for eight years while his literary career began to take off. Unfortunately, his job began to take a toll on Eliot, who was also racked by personal troubles (a failed marriage) and concerned by the amount of time his job took away from his writing. Ezra Pound, a friend of Eliot's, called it "a crime against literature" that Eliot had to work at a bank when he could have been writing poems. Still, his time working at the bank was productive for Eliot, who, in 1919, began composing what would eventually become "The Waste Land."
Robert Frost—light trimmer
As a young man in his twenties, in 1893, Frost began a job as a light trimmer in the Arlington Woolen Mills. Nearly a thousand arc lights burned at the mill, and Frost's job was to replace the carbon in the lights as needed. It was a dangerous job, requiring him to "stand over going machinery on the top step of a stepladder with nothing to hold on to or brace a shin against and unsling an arc lamp from the ceiling for repairs," as he said. When work was slow, he would hide on the roof and read Shakespeare. He only held the position for a few months—it was one of a series of odd jobs he undertook after leaving Dartmouth College—but the experience inspired the poems "A Lone Striker" and "The Mill City."
Allen Ginsberg—yeoman storekeeper
Ginsberg's list of odd jobs included a spot welder, dishwasher, and night porter, but one notable job the poet held was as a yeoman storekeeper on a military sea transport ship, USNS Sgt. Jack J. Pendleton, which would sail to the Arctic Circle. Ginsberg took the job in 1956, just a few months after his famous reading of "Howl" at the Six Gallery in San Francisco. He needed the money to fund a trip to Europe. Unfortunately, just before Ginsberg was set to sail to the north, his mother, Naomi, died. Ginsberg was unable to attend the funeral and was distressed to learn that there had not been enough men present at the gravesite to read the Kaddish. In a journal entry he wrote while on the ship that month, Ginsberg wrote, "Everything changes toward death. My mother. Myself. The asphalt pavement of the dock I am sitting on. The chair I am sitting on is labeled consigned for scrap. … The dock is already old and battered. My childhood is gone with my mother. My memory becomes less clear. My body will go. There is no me left. Naomi is memory. Naomi is a memory. My 30 years is a memory to me. Memory will be nothing. Memory changes toward death." Ginsberg decided he would have to write his own kaddish for his mother. The following year, he would begin writing his poem "Kaddish."
Langston Hughes—busboy
Though this celebrated poet of the Harlem Renaissance had a series of decidedly ordinary jobs (cook, launderer, and seaman), it was his job he held as a busboy in his twenties that helped him get recognized as a notable poet of the time. While Hughes was working at the Wardman Park Hotel in Washington, D.C., he saw poet Vachel Lindsay dining in the restaurant. Hughes slipped three poems under Lindsay's plate, including his now-famous "The Weary Blues." Impressed, Lindsay called for the busboy and asked who wrote the poems, and Hughes responded that he did. Lindsay read Hughes's poems at a public performance that night and introduced him to publishers. The next day, a local newspaper ran an article about the "Negro busboy poet," and reporters and diners flocked to meet him. The next year, Hughes published his first book of poetry, The Weary Blues.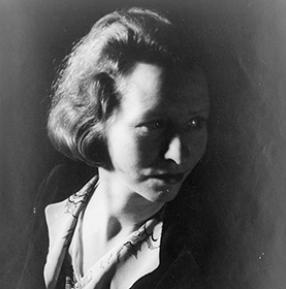 Edna St. Vincent Millay—theater actress
The year Millay graduated from Vassar College, in 1917, her first poetry collection, Renascence and Other Poems, was published, and Millay moved to New York City to be an actress and writer. Millay was already known for her talent and acting from her time at Vassar, so after graduation, she moved to Greenwich Village armed with letters of introduction to theatrical managers. In a 1917 letter to her mother, Millay wrote: "Norma [her sister] and I are to be seeking our fortunes in some hall bedroom way downtown in New York—Norma trying to get a millinery job … and I a theatrical engagement or work on a magazine." Shortly after her move to New York, Millay became a member of the Provincetown Players and appeared in the plays The Angel Intrudes and Sweet and Twenty, among several others. Directors, producers, and critics praised her magnetism, charm, beauty, and voice, but despite her talent for the stage, a professional career in acting eluded her.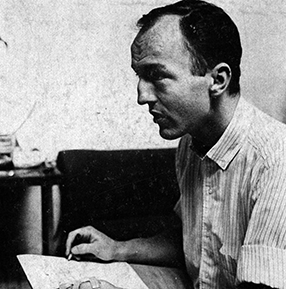 Frank O'Hara—museum curator
O'Hara famously worked at The Museum of Modern Art in New York City on and off for fifteen years. In 1951, he got a job selling postcards at the gift shop, then four years later, he became an administrator. During the 1950s and 1960s, O'Hara built close associations with many artists of the time, championing their work, curating exhibits, and writing monographs and catalog copy. O'Hara became the subject of numerous portraits by New York School painters, including Nell Blaine, Grace Hartigan, Larry Rivers, and Jane Freilicher. Though O'Hara lacked formal schooling in visual art, he was critically praised for his curatorial work at the museum. Of course, this work very much influenced O'Hara's creative output, as he regularly composed poems during his lunch hour, many of which were about art and some of the pieces showcased in the museum. These poems were collected in his book Lunch Poems in 1964.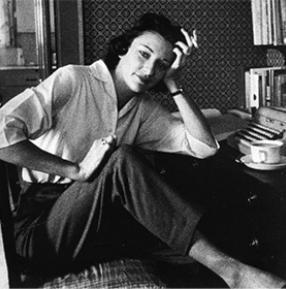 Anne Sexton—model
After eloping with Alfred "Kayo" Muller Sexton II at the age of nineteen, Sexton began working as a fashion model while Kayo was on active duty in the Naval Reserve during the Korean War. She modeled with the Hart Agency of Boston and also held jobs as a lingerie salesperson and a clerk at the Hathaway House bookstore in Wellesley, Massachusetts, in the early 1950s.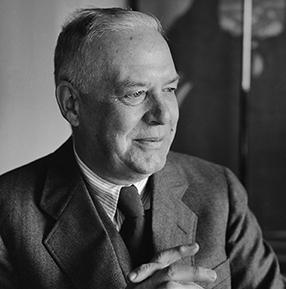 Wallace Stevens—insurance lawyer
Stevens may have been one to disagree with Graves's famous quote about poetry and money, as Stevens said, "Money is a kind of poetry." To those around him, Stevens may have appeared to be a normal businessman. He was an executive at the Hartford Insurance Company from 1916 until his death in 1955 and even turned down the Charles Eliot Norton professorship of poetry at Harvard later in his life to remain vice president of the insurance company. In fact, when a fellow insurance man of Hartford learned of Stevens's literary second life, he exclaimed: "What?! Wally a poet?"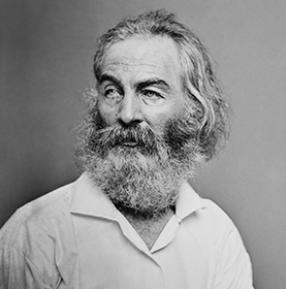 Walt Whitman—journalist, teacher, government clerk, nurse
Whitman is famous for his universality, his all-encompassing poems that celebrate all the people America has to offer—particularly in its working class. It should be no surprise then, that Whitman himself held a wide variety of jobs throughout his life as he continually edited and rewrote his seminal work Leaves of Grass. In the early 1830s, Whitman apprenticed at the Patriot, a liberal Long Island newspaper. He then worked for a few years as a teacher, but repeatedly returned to the world of journalism, serving as writer and editor for multiple publications in Brooklyn and Manhattan. He eventually moved to Washington, D. C., where he served as a volunteer nurse during the Civil War and then as a clerk in the Indian Bureau of the Department of the Interior. Both Washington jobs informed his work heavily; he combined his poems about the Civil War in a book called Drum-Taps, and some of his later poems memorialize the loss of Native American culture.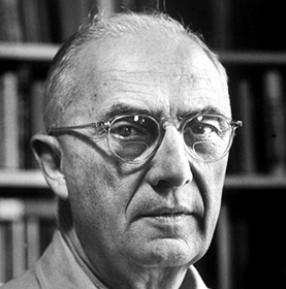 William Carlos Williams—doctor
Though one high school English teacher discovered Williams's writing talent from an early age, Williams's mother had decided that he would study science and take up medicine like his namesake, her brother Carlos. Williams studied medicine at the University of Pennsylvania, continuing his medical training in New York City after graduation. He then studied pediatric medicine in Germany. In 1910, Williams obtained his license and started his medical practice. He later added a room onto his house in Rutherford, New Jersey, for his medical office and specialized in treating children. Williams became a beloved hometown doctor, treating patients for free if they could not afford to pay (as he practiced during the Depression Era). He's known for having delivered about 3,000 babies in Rutherford.