Programs
We were pleased to present the esteemed poets who serve on the Academy of American Poets Board of Chancellors for a reading in New York City on October 26, 2023, in partnership with First Year Writing at The New School's Eugene Lang College of Liberal Arts.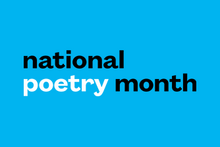 Inaugurated by the Academy of American Poets in 1996, National Poetry Month is now held every April, when schools, publishers, libraries, booksellers, and poets throughout the United States band together to celebrate poetry and its vital place in American culture. Thousands of organizations participate through readings, festivals, book displays, workshops, and other events.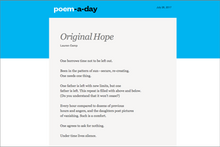 Poem-a-Day is the original and only daily digital poetry series featuring over 200 new, previously unpublished poems by today's talented poets each year. On weekdays, poems are accompanied by exclusive commentary by the poets, and several featured poems have been chosen for inclusion in the Best American Poetry Series. The series highlights classic poems on weekends.