Lines for the 19th Amendment Centennial
1 
The century speeds along
Sound & dust & color & light
Clouds speed over ballgames & wars
Nerves hanging off them      Women watch 
early election results      Stressed-out women
in hats & choirs     Women sitting under
suburban stars      Women with husbands 
or wives      Housed or unhoused women
with herbs or guns      Women with 
friends & cats       who are always tired   
New medium or old       to the world order      
Who pull their masks tightly after the fires
2
Over 52,000,000 minutes... ...since the 19th 
Amendment,,,,,,  Over 26,000,000 women voted
after that ;;;;;;  mostly only white women because 
of the poll tax...  Now let's just think about that... 
There are 53 minutes in a micro-century:::    
We place extra dots as eyes for extra vision: : : 
There are two periods in the 19th Amendment      
i place them here .   . for women 
who want to be women or don't     
We were dodging the little zeroes between mystery 
& meaning.,. history & hope      We were walking or
driving   i was flying left till my left wing broke
3
Some women vote with armed guards      Some 
have their forearms stamped      The branches
of the oak are breaking off      The particle 
spirits are being used up      There are two
men in amendment   There is gerry in gerrymander
There are eyeless vans from Amazon outside  
like hearses carrying the corpse of profit
Some women do not like to vote    They think
the revolution will come faster       The land
is blighted Muriel      Is weather better if you 
order on line      Is earth's orbit polyethelene        
i thought of not voting but there isn't time 
4
The great dead teach the living not to hate or   
to try to love imperfectly      At what point
did voting really begin      Wyoming (oddly) 
was the first state      Some practiced law 
but couldn't vote      Seneca Falls 1848
Lucy Stone abolitionist could not vote
Impossible to reconcile    what you want 
with what you are …… i'm voting extra 
with my shoe ✔✔✔  Applying text corrupter
here for how long justice takes   1̸̡̛͍̫̝͚̍̒͊̂2̴̨̙̱͚̀̽̒͘͠ͅ3̷̻̪̥̗̥̈́̽̎̓͗1̸̡̛͍̫̝͚̍̒͊̂2̴̨̙̱͚̀̽̒͘͠ͅ3̷̻̪̥̗̥̈́̽̎̓͗ 
We leafleted in 1968     Come out of your 
house & stand now      You count too
5
The right of citizens to vote,,,''' shall not (she'll not) 
be denied      or abridged  /// ;;; ;;; 
(i'm adding 46 marks of punctuation for 46 
years till 1966 Voting Rights Act)
by the U******nited States or by any State 
.…..>>>>>> & the names will survive
Frances Ellen Watkins Harper,,,,,, Hallie 
Quinn Brown .     .  Mary Church Terrell      
& Congress shall not remove cage kill & undo 
citizens because of age ability gender race 
etc.   Some vote despite perfectionism 
Messy marks     in tiny tiny hollow squares 
6
i voted first in 1972      tear gas    My Lai      Weather 
Underground       mostly voted against things then 
Agent Orange      the draft      had gone 
to the trailer park with leaflets      We were new to 
the Pill     nice sex or terrible      with skinny stoned boys
Smog in LA      We stayed in the dorm      burning incense
Can't remember who i voted for      ankles showing
under the curtain    Metal bar on top 
like you were taking a shower      Mostly always voted      
Just had the habit      Once wrote in my friend    
The land is blighted Adrienne     Absentee ballot 
i tear the numbered stub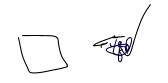 then i mail it in
7
Seatmate on the plane      speaks first
older woman      taking care of herself      dental
assistant from Virginia     i suspect she voted for t
Friendly over-60s whiteness is our commons      
Our legs stick to fake leather      flying over some
cleaned up rivers    still adding carbon to the air
Her $12 cheese plate dwindles      We talk     We both
love our jobs    She puts small instruments in patients'   
mouths    i use small instruments with patience      
She's going to Las Vegas to play black jack Laughs
Our story sails along      inside oblivion     
Our electrons     speed inside oblivion
8
The yellow minutes of our coasts
The saturation of our voices
Centuries of women sick on a ship
Decades of women sick at the office 
Women in tents in a marketplace  
where the orange canary sings beside
the masterpiece they made      At times i hear 
the queen of ants      At times i feel the great     
dead choose for us to keep unreasonable 
joy       & revolution in the craft we made  
   
We fed refusal to the storm      to live
in the dream      in revolt      in realism
          for Adrienne Rich & Muriel Rukeyser
            for my granddaughters
            for JB, AH, ER, JR
Copyright © 2020 Brenda Hillman. This poem was co-commissioned by the Academy of American Poets and the New York Philharmonic as part of the Project 19 initiative.