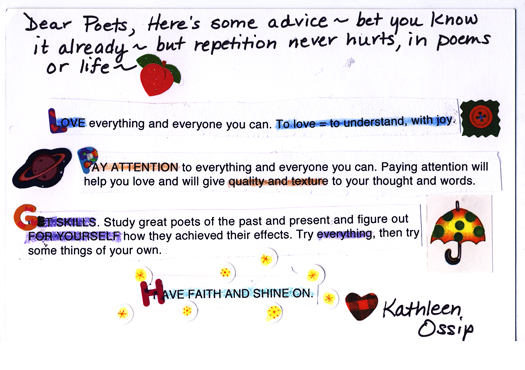 Dear Poets, Here's some advice ~ bet you know it already ~ but repetition never hurts, in poems or life ~

Love everything and everyone you can. To love = to understand, with joy.

PAY ATTENTION to everything and everyone you can. Paying attention will help you love and will give quality and texture to your thought and words.

GET SKILLS. Study great poets of the past and present and figure out FOR YOURSELF how they achieved their effects. Try everything, then try some things of your own.

HAVE FAITH AND SHINE ON.