Since 1998, National Poetry Month has been celebrated in Canada each April. The League of Canadian Poets (LCP) organizes Canada's celebration, which this year takes "Food and Poetry" as its official theme, claiming that, "food nourishes, grounds and connects us, much like poetry."  The LCP will be hosting a series of "Food and Poetry" themed readings and events across Canada in April.  The theme is also reflected in their celebratory poster, which is available for download.
The Academy of American Poets had the opportunity to speak with the League of Canadian Poets Executive Director Joanna Poblocka about the upcoming celebration...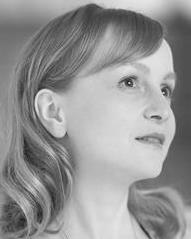 What is the League of Canadian Poets and how were you founded?
The League of Canadian Poets is a non-profit arts organization, serving as the national association of professional publishing and performing poets in Canada. The League was born on 20 August 1966 when Ron Everson, Raymond Souster, Louis Dudek and Michael Gnarowski met at Ralph Gustafson's North Hatley home in Quebec to discuss founding a guild to better serve the interests of English-speaking poets in Canada. The name League of Canadian Poets was adopted that first winter. More information about our history can be found here.
How did National Poetry Month begin in Canada?
National Poetry Month came to Canada by way of the efforts of the League of Canadian Poets. Like our American counterparts, we hoped to help bring poetry into the lives of everyday people, through public events, youth initiatives, media promotion, and cooperative efforts with schools and other community organizations. National Poetry Month is one of many methods the League of Canadian Poets uses to try to improve the audience for poetry in this country. 
The League is in its fourth year of collaborating on the Mayor's Poetry City Challenge. Can you tell us a little bit about what this year's challenge looks like?
We are working with the Mayor of Calgary, Mayor Nenshi, who is spearheading the Challenge this year. He is an amazing Mayor, and we feel quite lucky to be working with him. It's wonderful to create a project on a national scale that brings awareness of poetry into the municipal offices while also reaching out to various communities, including Francophone Canadians. It's all very exicting!
How do you plan celebrating once National Poetry Month is over?
Our next focus is on planning for our Poetry Conference in Winnipeg – a collaboration with The Writers' Union of Canada. We will celebrate all the amazing work that the LCP and our poets create by honouring some of the best books of poetry this year.