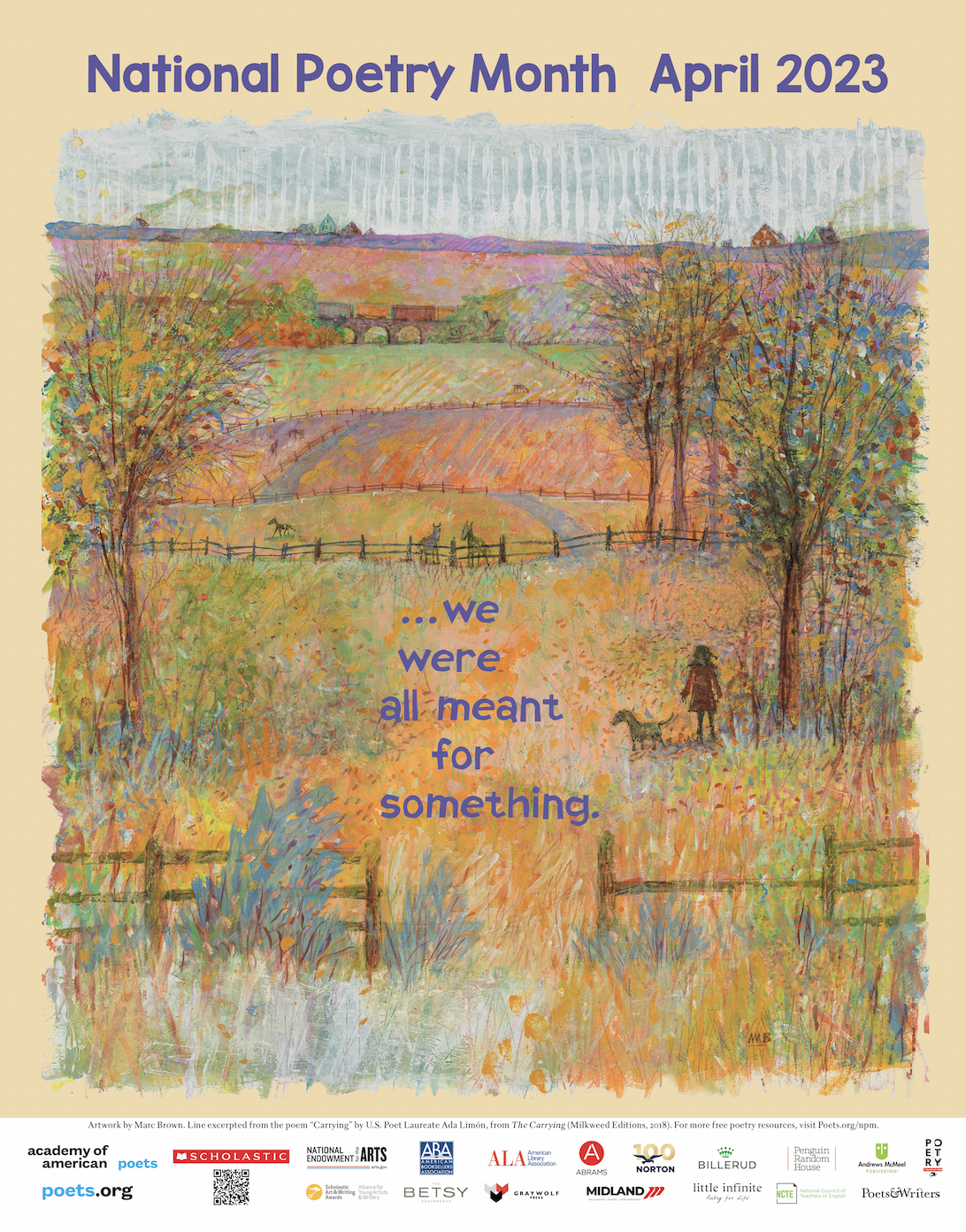 NOTE: We are no longer distributing copies of the 2023 National Poetry Month poster. Please use the link below to download a PDF of the poster. Thank you!

The 2023 poster was designed by Marc Brown, creator of the popular Arthur book and PBS television series. The artwork incorporates an excerpted line from the poem "Carrying" by U.S. Poet Laureate Ada Limón. Brown was selected by Scholastic—the global children's publishing, education, and media company—to create the artwork for this year's poster as part of a new National Poetry Month initiative between the publisher and the Academy of American Poets.

Download a PDF of the 2023 poster.

Learn about Scholastic's resources for teachers.

If you're able to support our efforts, please consider a donation to the Academy of American Poets. Contributions from poetry lovers like you help us send 85,000+ free posters to teachers, librarians, and more nationwide. If you have any questions or wish to share photos of your National Poetry Month poster on display, email us at [email protected].